In cooperation with Klaus Erich Dietl and Stephanie Müller:
The Dill Principle
HD video, 1-channel, 10:10 min, 2016
Based on interventions in the urban space in Lviv/Ukraine 2015
The video is about how artists put their lifes in scene. The focus is on the expectations towards the artists: How are artists expected to live and work? How do they find ideas and get inspiration? How is success staged and perceived? We dare to look at the Potemkin façade.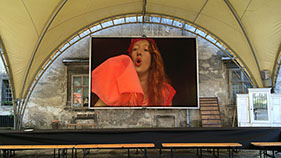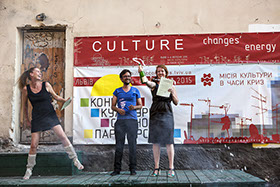 The Dill Principle, stills
The video documents that fairytales can become true. Three artists travel to a residency, explore the surroundings, work very hard - and are incredibly successfull. Their works are presented and discussed everywhere. As highlight of the residency the three artists are granted with the renowned International Dill Award.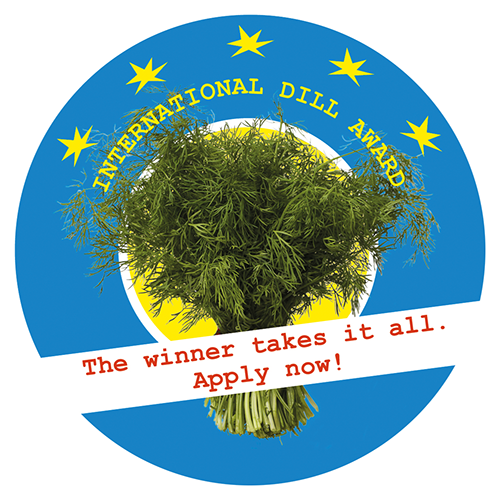 The scenes about the Dill Award in the video are based on an intervention in the urban space during the residency. Hundreds of stickers were pasted everywhere in Lviv. They were well noticed, because stickers and any graffiti are very uncommon there. There was no explanation about the stickers. The intervention was neither announced nor allowed nor welcome.
International Dill Award sticker, ø 9 cm / 3.5 in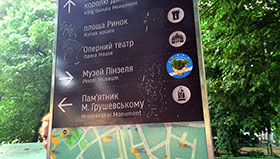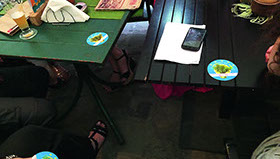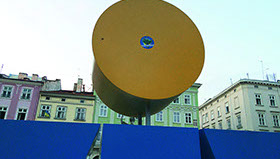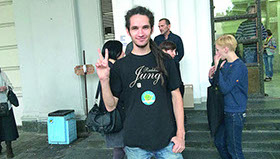 After hundreds of Dill Award stickers had been pasted,
pirated put up posters announced the winners of the International Dill Award 2015.
The posters were sticked on an advertising wall for cultural events in front of the museum, just in time to be seen by many visitors during the opening of an international performance festival.
They were put up in the University during an international conference about Art as a Provoker of Changes with hundreds of visitors.
And the poster was sticked on the back entrance of the cultural center Dzyga.
Dill Award poster, 84 x 59,4 cm / 33 x 23.24 in
The Dill Principle, viewing copy