In cooperation with Klaus Erich Dietl and Stephanie Müller:
Global Players
HD video, 1-channel, 17:55 min, 2016
A cosmonaut and a female figure in red move on a course known only to them according to rules which remain closed to the viewer. A black male figure observes, comments and influences the game.
The sequence of scenes is alogical and associative and allows many interpretations. The observer delves into a foreign world without knowing the structures and the rules.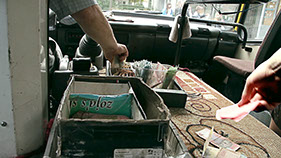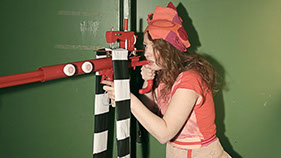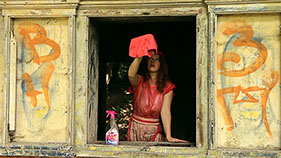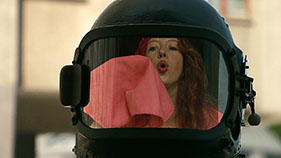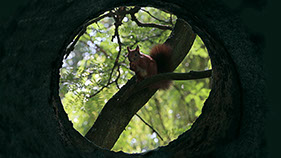 Global Players, viewing copy