The video shows a route leading through a labyrinth of rooms. In the rooms post cards are placed, which act as doors to new spaces. The camera zooms in on one of them, and on zooming back out it becomes visible in the space that is filmed – a space in which the next postcard is on display, and so on. The rooms themselves are in no logical order. The cards represent doorways to other spaces in the memory, the writings on them being read out with varying degrees of clarity. They too submerge in the stream of fuzziness or become displaced by other memories.
The photographs on the postcards were taken in a house in Munich/Germany which was about to be demolished. The former inhabitants had left some things inside.
29 persons from all over the world were asked to choose a postcard which arouses personal memories and to write it to a person of their choice. Many cards were written to dear persons which had already died, to former lovers, to persons from the time of childhood. The postcards were all sent to the house. The letterbox was prepared with the name "Driftwood". The postcards were placed in the house as if they had been left by the inhabitants too.
Driftwood, viewing copy in low resolution, 15:35 min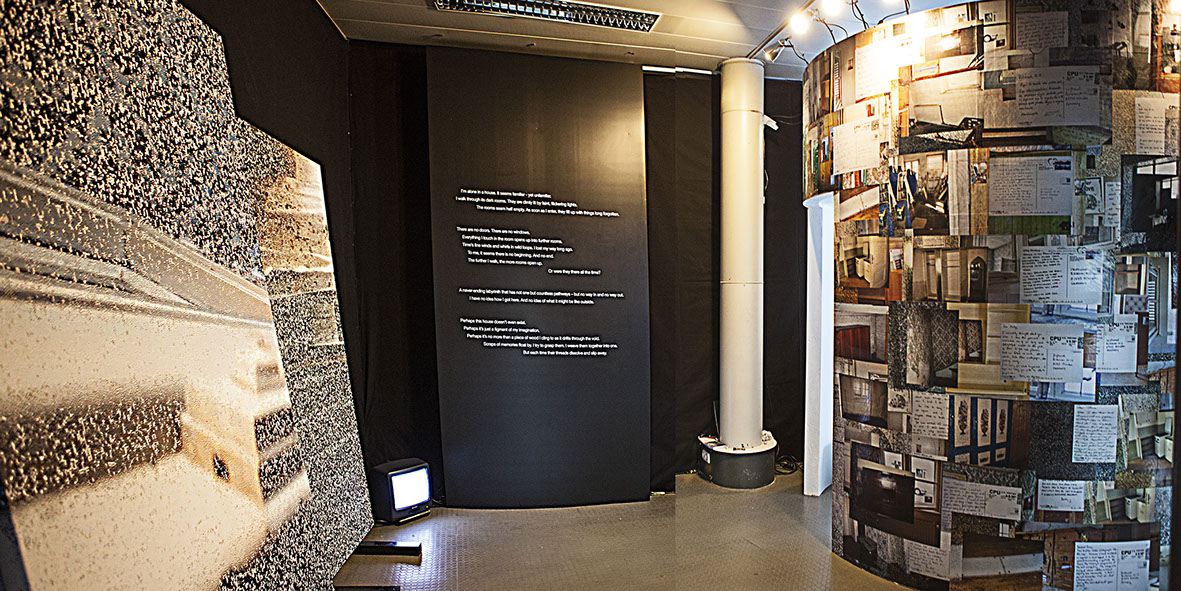 Driftwood installation view, UNPAINTED 2014