In cooperation with Klaus Erich Dietl and Stephanie Müller:
Army Of Surfaces
Staged photography, smell samples, 2016
Similar to the facades of the houses, which have been repaired again and again second-hand clothes were separated and the material was used to sew new clothes corresponding to the architecture.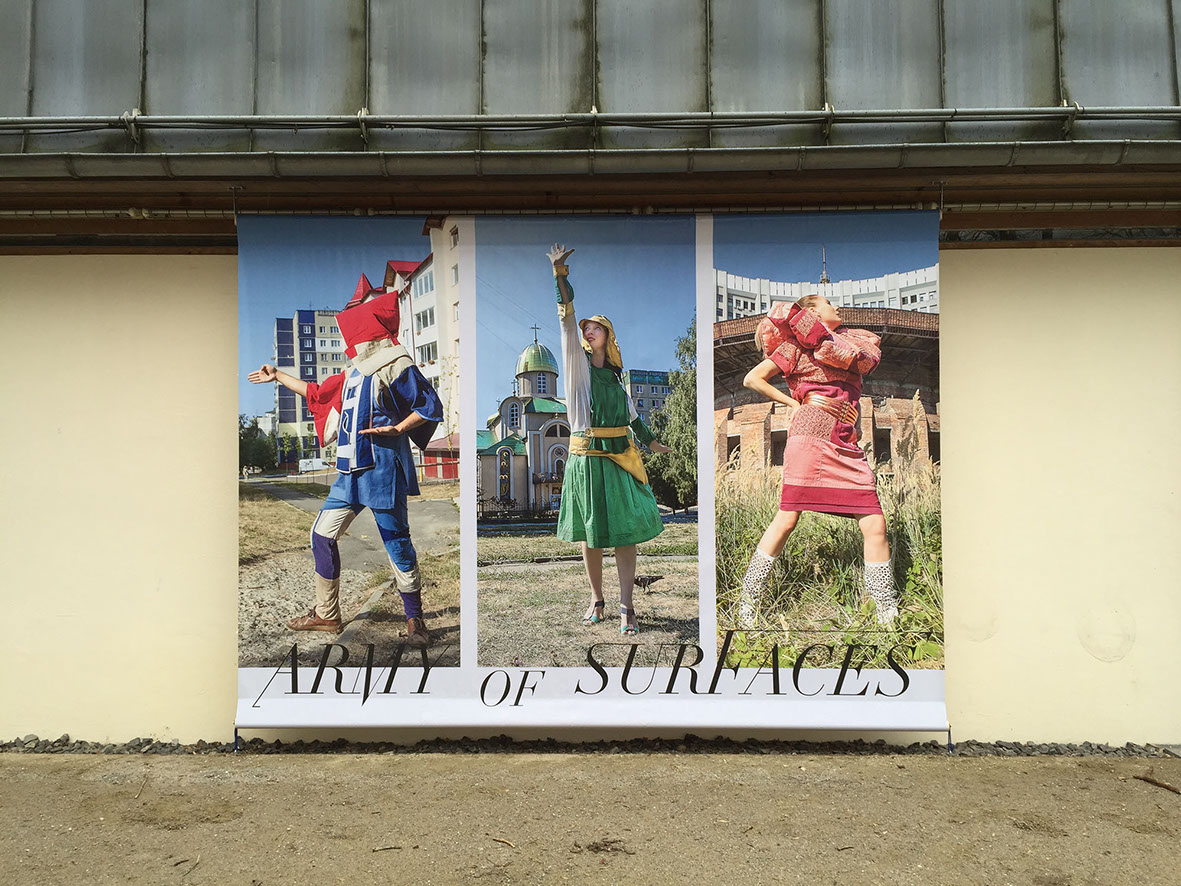 Print on tarp, 280 x 378 cm / 9.19' x 12.4'
Facade of the European Artist House, Schafhof, Freising / Germany, 2016
The smell samples were painted within the coloured circles and could be scratched off to experience the smell. All smells had a base note of dill, a good smelling facade and a less pleasant odor in the background.
A warm, round clean smell
with old fat and moist waste.
Incense, pigeon droppings,
damp grass, wet paint.
Sea breeze, depth of space,
dust and mustiness, gunfire.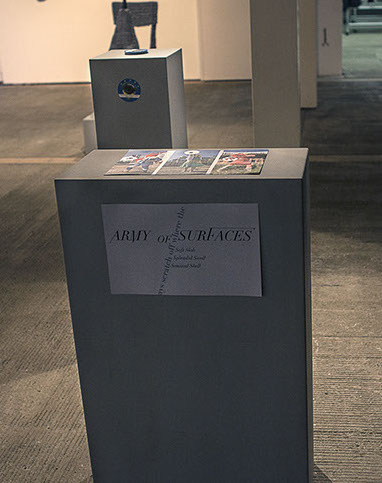 Print with handpainted circles with smell samples, 23,6 x 38 cm / 0,77' x 1.25'
European Artist House, Schafhof, Freising / Germany, 2016
Back side of the smell samples